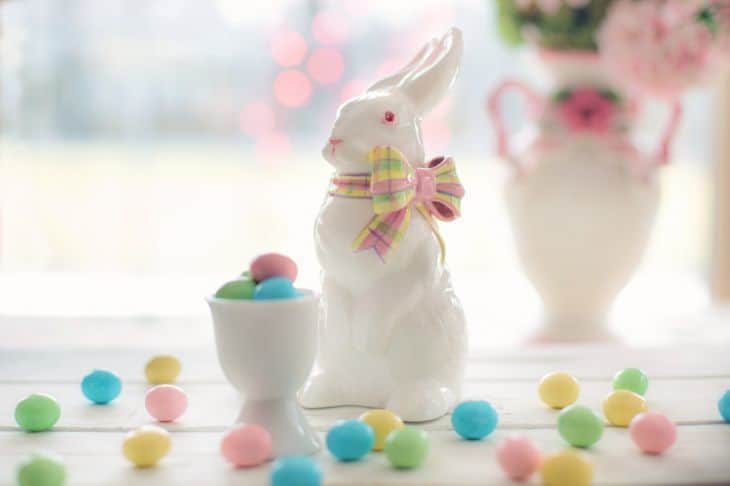 10 Best Fun Filled Easter Basket Stuffers For Kids In 2018
Make this Easter a memorable and joyous occasion for your kids with cool Easter basket stuffers that they will love!
Check out our quick guide of Easter gift ideas for kids so that you won't miss out on the best Easter basket stuffers this year!
Assembling your own Easter basket is more fun or you can get the ready-made ones if you are short on time.
This pastel-hued beautiful set of 6 Hatchimals and 8 nests inside a Spring basket is the perfect gift for kids this Easter!
Surprise your little ones with these massive 48 surprise eggs filled with 24 different small toys!
3. LEGO Easter Egg Hunting Kit
This Easter kit from LEGO features 2 mini figures, a henhouse, flower and vegetable garden. It also comes with accessories , 3 eggs and a basket!
4. M&M'S Milk Chocolate Easter Egg
The Easter special pack from M&M's contain 6 Easter egg-shaped tins filled with M&M's milk chocolate candies with a gift label.
5. Kangaroo Fun Dough Easter Eggs
Pastel eggs filled with fun dough is another popular Easter basket stuffer that is a sure hit with the kids
6. Melissa & Doug Burrow Bunny
The super cute cuddly plush bunny will be loved by all and completes the traditional Easter basket
7. Prextex Plush Easter Basket Set
An entire plush kit that has a rabbit ,carrot ,chick and egg in a spring basket. The chick and egg can be removed to fill your Easter goodies!
Another classic gift loved by kids. The 6 silly putty eggs is filled with creative compound that won't dry up.
9. Sushi Go Pick And Pass Game
A super cute card game that will be loved by all this Easter
10. Mars Chocolate Easter Mix Bag
An assorted chocolate set from Mars to fill up your Easter basket for kids
Last Updated on